Installations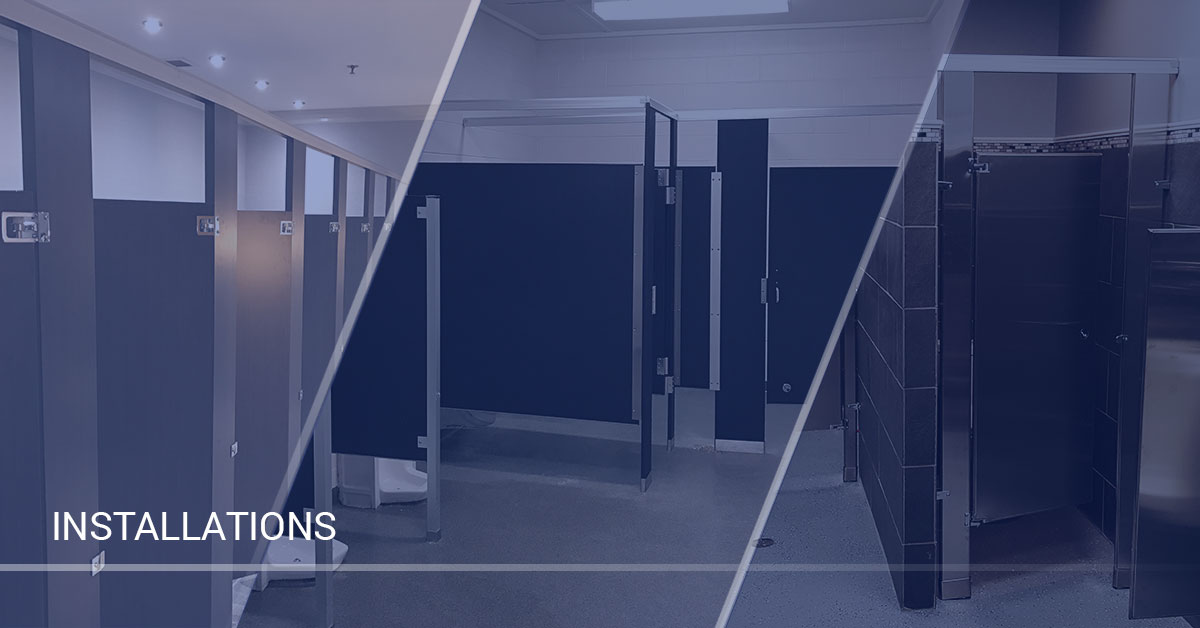 RESTROOM STALLS AND ALL'S CUSTOMERS SEEK QUALITY AND COST SAVINGS.
WE DELIVER BOTH!


Restroom Stalls and All prides itself on exceeding customer expectations as promised.
Depend on Restroom Stalls and All when quality and reliability matters!

Restroom Stalls and All's service and installation teams are licensed and insured. We follow industry quality control methods to deliver outstanding service on installations of bathroom stalls, toilet partitions, restroom dividers, lockers, commercial restroom accessories, Division 10 components, and more.
We know how much work and stress goes into running a business. There are a thousand little things that need to be done at any point, and limited manpower, time and resources to tackle them. But a business needs to function seamlessly, and the weakest link or failed task can stop it in its tracks. That is especially true of your business' bathroom, an often overlooked but integral component of any company. While a well stocked and well kept bathroom probably won't MAKE your business, a messy or badly stocked bathroom can certainly hurt it.
When it comes to installing a bathroom for your business, it's best to get the job done right the first time. For that, you need trusted professionals with years of experience in the industry. Professionals like you'll find here at Restroom Stalls and All. Not only do we have the knowledge base necessary to help you make the right decision, but when we do a job, we make sure that it is done correctly. You need only speak with one of our happy customers to see our commitment to quality.
If you need restroom partition or equipment installations, then you are in the right place. Give us a call today to see how we can create the perfect bathroom for your business. Our knowledgeable professionals will work with you every step of the way, so that you can feel confident in your investment. We carry only the highest quality bathroom partition materials and equipment. We look forward to hearing from you!
Restroom Stalls and All complies with all ADA (Americans with Disabilities Act) requirements.